Osmo Pure wax 1101 colorless
Code:
2259
Objem: 0,125L
Skladem
(>5 pcs)
| 2259
Objem: 0,75L
Skladem
(>5 pcs)
| 2258/0-7
Product detailed description
OSMO Pure Wax 1101 colorless is a top treatment of natural surfaces to enhance the appearance of the substrate. It is resistant to household chemicals and is hydrophobic, which means that it repels water well. Easy paint maintenance and high resistance to scratches and compressive stress. Any stains are easy to remove. Resistant to coffee, wine, alcohol and cola, resistant to sweat and saliva. Health-friendly with certification for contact with food, also suitable for children's toys. Especially suitable for oily exotic woods (meranti, wenge ...)
Use for:
interior spaces for furniture and worktops of solid and glued wood, cork and OSB boards and terracotta and other unglazed tiles.
on the surface of the furniture
on wood on walls and ceilings
on children's wooden toys
for bathroom furniture
Workflow:
Substrate preparation - the substrate for painting should have a maximum humidity of 20%. Osmo Top oil is ready for direct use, there is no need to dilute it. The wood surface must be dry, clean and not exposed to frost. Thoroughly clean old coatings, varnishes and paints. Sand wood surfaces with sandpaper - final sanding no coarser than P150.
The first coating on raw, sanded wood approx. 35ml / m2. Apply with a brush or roller in the direction of the wood fibers.
Rub thoroughly. "Paint defects" can be corrected up to 15 minutes after the first application in a still wet area.
Drying approx. 12 hours (in normal climate approx. 23°C / relative humidity approx. 50%). At lower temperatures or higher relative humidity, the drying time increases. It is necessary to ensure good ventilation.
Second coat approx. 35ml / m2
Drying for about 12 hours. For conditions, see point 3.
Yield 24m2 / 1L.
Aplikace OSMO čistého vosku 1101
Be the first who will post an article to this item!
Be the first who will post an article to this item!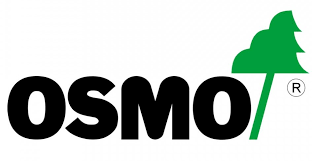 OSMO je německý výrobce výrobků pro ošetření dřeva na olejové bázi. Výrobky jsou určeny pro použití v interiéru a exteriéru. Díky olejové bázi nátěr neprasaká a je velmi jednoduché nátěr renovovat. Výrobky OSMO mají špičkovou kvalitu - OSMO jako jediný výrobce garantuje 10 letou životnost nátěru. Aplikace jsou jednoduché, výborně kryjící i bez základního nátěru s vynikající spotřebou na m2. Produkty OSMO jsou zdravotně nezávadné a šetřící životní úroveň.