Howard Cutting Board Oil with food contact certification
Code:
P77_V431
Objem: 59 ml
Momentálně nedostupné
| P77_V431
Objem: 355 ml
Momentálně nedostupné
| P77_V433
Product detailed description
Howard Cutting Board Oil is a colorless 100% pure mineral food oil that penetrates deeply into the pores of the wood, highlights the depth of the wood fibers and prevents the wood from drying out and cracking. It is designated for kitchen worktops, wooden bowls, cutting boards, butcher's tables, wooden dishes, toys, etc. It is tasteless, odorless and colorless.
The oil meets all US FDA regulations for food contact surfaces and is safe for all food preparation surfaces.
Instructions for use:
Apply with a clean soft cloth.

Soak the wooden bowls and containers for at least 20 minutes and wipe off the excess.

Apply at least 2 coats to properly oil the surfaces of new cutting boards or raw wood boards.

On heavy wooden surfaces such as butcher blocks, apply 3-4 coats and let each coat soak for at least an hour.

Wipe off excess before use.

For better protection, we recommend using the conditioner Howard Butcher Block Conditioner or wax Howard Wax-It-All
Packaging:
Additional parameters
Category

:

HOWARD Oils and Waxes
Warranty

:

1 year
Certifikace styku s potravinami

:

Ano
Barva

:

bezbarvý, bez zápachu

?

Prostředí

:

Interiér

?

Typ povrchové úpravy

:

Oleje
Jak aplikovat olej Howard Cutting Board Oil
Be the first who will post an article to this item!
Be the first who will post an article to this item!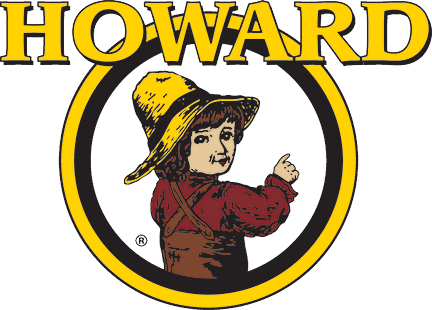 Americká společnost Howard Products byla založena v roce 1969 s "Restor-A-Finish" jako její první "vlajkový" produkt. Restor-A-Finish byl nápad Douglase G. Howarda, když nebyl schopen najít odpověď na otázku: "Jak můžete odstranit vady v povrchových úpravách dřeva a obnovit původní barvu a lesk, aniž byste odstranili jakoukoliv stávající povrchovou úpravu?" Douglas G. Howard se tedy rozhodl na tuto otázku odpovědět. Dal se do práce a vyvinul svůj vlastní produkt; "Restor-A-Finish". Dnes společnost Howard Products nabízí široký výběr produktů pro restaurování starožitností a kvalitní péči o nábytek. Tyto produkty jsou vyráběny se stejnou tradicí kvality, jakou zákazníci společnosti HOWARD za posledních 50 let očekávají. Produkty pro péči o dřevo, kuchyně, kůži a čalounění, péči o kovy atd.