Howard Butcher Block Conditioner
Code:
P79_V437
Objem: 59 ml
Momentálně nedostupné
| P79_V437
Objem: 355 ml
Momentálně nedostupné
| P79_V439
Product detailed description
Howard Butcher Block Conditioner is a protective and revitalizing blend of natural Brazilian carnauba wax, real beeswax and pure mineral oil to protect and maintain wooden cutting boards, tables, bowls, utensils and wooden butcher tables and other wooden surfaces . Quality food-grade mineral oil penetrates deeply into the wood and together with the waterproof properties of beeswax and carnauba wax helps to protect the wood against moisture and prevent drying out. The product is tasteless, odorless, non-sticky and suitable for all wooden products in contact with food. Certified by US FDA regulations for direct and indirect food contact.
Application.
Shake gently before use.
Apply with a clean, soft cloth.
Let it soak for at least 20 minutes.

Wipe off the excess with a clean cloth.
Apply additional coats whenever the wood looks or feels dry. Apply at least 2 coats to heavy wood surfaces such as butcher blocks.

Apply to all sides of the wood surface so that the oil penetrates the wood evenly and thoroughly treats all surfaces.
For best results, we recommend treating the wood with oil oil Howard Cutting Board Oil
Packaging:
Jak ošetřit kuchyňské prkénko pomocí Howard Cutting Board Confitioner
LK
Lenka Kavanová
Kvalitní výrobek. Naprostá spokojenost
Be the first who will post an article to this item!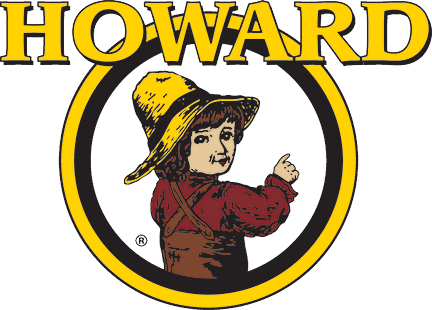 Americká společnost Howard Products byla založena v roce 1969 s "Restor-A-Finish" jako její první "vlajkový" produkt. Restor-A-Finish byl nápad Douglase G. Howarda, když nebyl schopen najít odpověď na otázku: "Jak můžete odstranit vady v povrchových úpravách dřeva a obnovit původní barvu a lesk, aniž byste odstranili jakoukoliv stávající povrchovou úpravu?" Douglas G. Howard se tedy rozhodl na tuto otázku odpovědět. Dal se do práce a vyvinul svůj vlastní produkt; "Restor-A-Finish". Dnes společnost Howard Products nabízí široký výběr produktů pro restaurování starožitností a kvalitní péči o nábytek. Tyto produkty jsou vyráběny se stejnou tradicí kvality, jakou zákazníci společnosti HOWARD za posledních 50 let očekávají. Produkty pro péči o dřevo, kuchyně, kůži a čalounění, péči o kovy atd.